Green Plastic Tub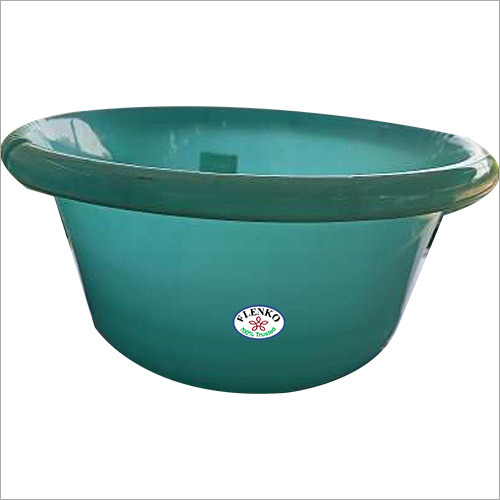 Green Plastic Tub
Product Description
The Green Plastic Tubs offered by us are strong, light weight and UV resistant. They are made up of high grade plastic. They are available in different colors, sizes. Apart from these they are eco- friendly as the plastic used is virgin plastic obtained by our vendors. They are light weight and have lustrous finish. Further these tubs are tested for there strength, this ensures the overall quality of the product. Further they are available to our customers at reasonable price. A green plastic tub alludes to a plastic holder that is hued green. It very well may be utilized for different purposes like capacity, association, and transport.
FAQs of Green Plastic Tub:
What is the size and limit of a green plastic tub?
The size and limit of a green plastic tub can differ broadly, going from little holders to bigger containers. The specific size will rely upon the particular item.
What materials are green plastic tubs produced using?
Green plastic tubs are ordinarily produced using excellent plastic materials that offer solidness, strength, and protection from mileage.
Might a green plastic tub at any point be utilized for outside capacity?
Indeed, many green plastic tubs are intended to endure outside conditions, making them reasonable for putting away things in nurseries, porches, and open air spaces.
What are the normal purposes of a green plastic tub?
Green plastic tubs can be utilized for various purposes, including putting away instruments, cultivating supplies, toys, clothing, and other family things.
Are green plastic tubs stackable?
Many green plastic tubs are planned with stackable elements, permitting you to productively use extra room.