Plastic Bucket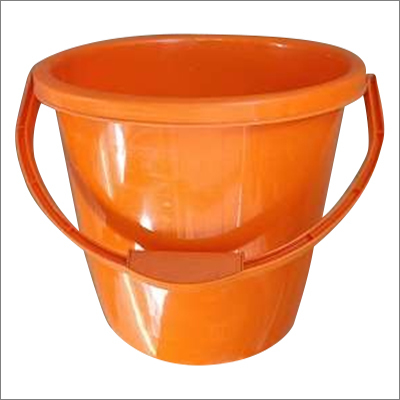 Plastic Bucket
Product Description
Plastic Bucket may be used for gardening, to store items, as toys for children, and to store food. In every effort, cost effectiveness is a terrific goal to pursue. It's a technique to guarantee that any endeavour, whether it's a business or a concept, lasts longer and is easy on the wallet. A plastic Bucket is used to efficiently store and transport objects from one area to another. But not every bucket is made equally. This is made to be tall, have a large mouth opening, and is typically constructed with a handle.
With rich industry experience and knowledge, we are engaged in offering a superior quality range of Plastic Bucket. This precisely designed bucket is manufactured by our experts in compliance with the defined industry standards. Available in different capacities, this bucket can be customized as per the specific requirements of our clients. This bucket is known for their durability, optimum strength and light-weight thus, making it widely demanded in the market. The offered Plastic Bucket is stringently tested on various parameters thus, making them widely demanded in households, hotels and motels.
FAQs of Plastic Bucket:
What are the normal sizes of plastic buckets?
Plastic buckets come in different sizes, going from little ones with a couple of liters of ability to bigger ones with many liters of limit.
What are plastic buckets produced using?
Plastic buckets are produced using different sorts of plastic, including polyethylene (HDPE), polypropylene (PP), and other strong and non-responsive materials.
What are the purposes of plastic buckets?
Plastic buckets have flexible purposes, for example, conveying water, cleaning arrangements, planting errands, putting away devices, blending materials, and even Do-It-Yourself projects.
Are plastic buckets strong?
Indeed, plastic buckets are intended to be solid and durable, with the capacity to endure different circumstances without effectively breaking or breaking.
Could plastic buckets at any point be utilized for food capacity?
Indeed, a few plastic buckets are marked as food-grade and can be utilized for putting away food things like grains, pet food, or other dry products. Actually look at the naming for food handling data.