Premium Quality Plastic Tub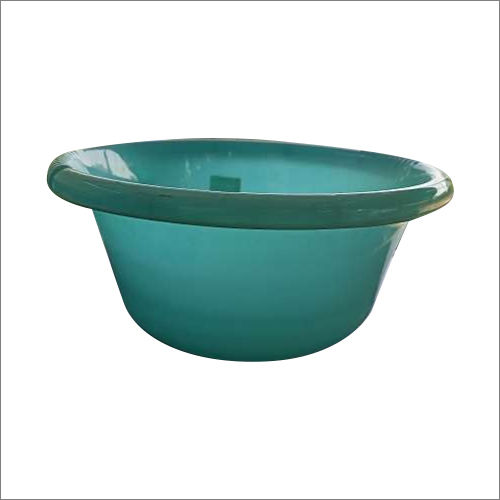 Premium Quality Plastic Tub
Product Description
Get this premium quality plastic tub from us at Aaradhya Industries. It is crafted with maximum storage for storing several products like computer parts, archiving files, off-season clothing etc. In addition to this, the said offering can also be used in local charity shops for keeping stalks in bulk. It is also used at homes for washing and soaking clothes. Premium quality plastic tub has a long-lasting shine, light weight and fine finishing. This product can withstand heavy load. It is easy to lift up from one place to another. Our offering is fabricated by using high grade plastic material.
A premium quality plastic tub alludes to a holder produced using high-grade plastic material that offers sturdiness, strength, and frequently extra elements that put it aside from standard plastic tubs.
FAQs of Premium Quality Plastic Tub:
What makes a plastic tub "premium quality"?
A premium quality plastic tub is described by its utilization of higher-grade plastic material, which is more strong, durable, and frequently impervious to mileage. It could likewise incorporate high level plan elements and completions.
What are the normal purposes of a premium quality plastic tub?
A premium plastic tub can be utilized for different purposes, including capacity, association, transport, and even food planning. Its strength and quality make it appropriate for uncompromising assignments.
What are the advantages of utilizing a premium quality plastic tub?
Premium plastic tubs offer more prominent life span, protection from breaking or breaking, and improved strength. They are frequently planned with built up handles, stackability, and other accommodation highlights.
Could a premium plastic tub at any point be utilized for food capacity?
Indeed, contingent upon the details, a premium plastic tub might be ok for food capacity. Search for tubs that are marked as food-grade and fulfill wellbeing guidelines.
Are premium plastic tubs stackable?
Numerous premium plastic tubs are planned with stackable highlights, permitting you to upgrade extra room proficiently.