Brown Plastic Tasla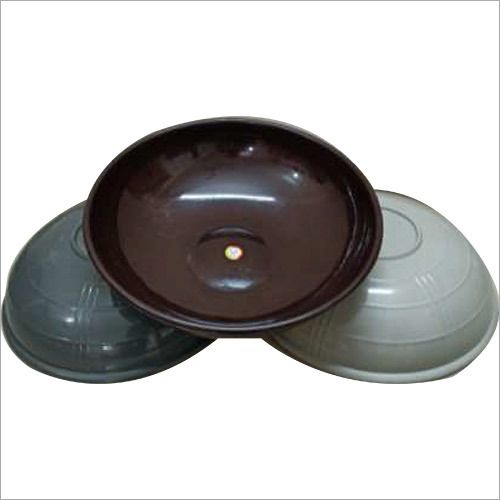 Brown Plastic Tasla
Product Description
We are here to provide superior quality brown plastic tasla which is used in almost every home. It is used for plantation purpose in terrace & kitchen gardens and veranda. In addition to this, the said product can also be utilized for washing cloths and soaking. Our offering is prepared using high grade plastic material and advanced technology. It has a very light weight and premium brown colour. Brown plastic tasla is easy to wash and taken care of. It has good space and can carry several items at a time. This product is admired for maximum strength.
Available in different colors and sizes, this Brown Plastic Tasla is ideal for use in residential and many constructional areas. It is highly accredited among our clients for its high quality and durability. Manufactured using best quality plastic in compliance with predefined industry standards, it is leakage proof and free from damage caused by chemicals of detergent. Before the final dispatch, we make sure to check the Brown Plastic Tasla on parameters of rigidity, strength and finish.
Features of Brown Plastic Tasla:
Sturdy and perfect design
Elegant and fine finish
Abrasion resistance
FAQs of Brown Plastic Tasla:
What are the normal purposes of a plastic tasla?
A plastic tasla is utilized for different purposes, for example, putting away things, conveying water, planting undertakings, coordinating family things, and that's only the tip of the iceberg.
What sizes are accessible for plastic taslas?
Plastic taslas arrive in a scope of sizes, from little ones reasonable for family things to bigger ones utilized for open air errands or modern applications.
What materials are plastic taslas produced using?
Plastic taslas are commonly produced using strong plastic materials like polyethylene (HDPE) or polypropylene (PP), which give strength and protection from mileage.
Are plastic taslas sturdy?
Indeed, plastic taslas are intended to be strong and ready to endure different circumstances, making them reasonable for hard core assignments.
Could plastic taslas be utilized for outside undertakings?
Indeed, plastic taslas are frequently utilized for outside assignments like cultivating, conveying water, development work, and more because of their solidness and protection from climate.